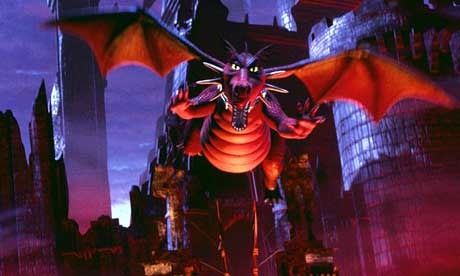 Assignment Question A:
Describe the sound design of this film. Select one or two scenes to discuss at length. How did the sound (the sound effects, the music, etc) add to the scene? Did it make it funnier? More descriptive? Did it add specific meaning to it? Your discussion should be at least one page in length, double spaced using 12 pt. font and 1 inch margins. Submit your assignment using the link above.
Assignment Answer A:
For this paper, you get to be the director of a new film. In this case, you are to take an existing film from the list below and re-cast the leading actors and actresses' and the supporting actors and actresses' parts for an updated version. Since you are casting different actresses and actors for the key roles in the film, you will need to address the issue of wardrobe/costumes. How will you update what the characters wear in the film for the new version? Finally, you must also update the film's score to make it more marketable to today's audiences. If other changes are needed (for example, 12 Angry Men only has men on the jury), you should discuss those too. Your paper should be 750 words minimum.
Your essay must include an introduction, at least three body paragraphs, and a conclusion.
Film Choices:
12 Angry Men (1957)

All About Eve (1950)
Bonnie and Clyde (1967)
Casablanca (1942)
Chinatown (1974)
Double Indemnity (1944)
Dr.

Zhivago

(1965)
It's a Wonderful Life (1946)
It Happened One Night (1934)
Midnight Cowboy (1969)
Nashville (1975)
One Flew Over the Cuckoo's Nest (1975)
Rear Window (1954)
Rebecca (1940)
Some Like It Hot (1959)
Taxi Driver (1976)
To Kill a Mockingbird (1962)
Helpful Hint:
It may be useful to rent the original version of a film not on the list and rent the updated version for comparison. Examples of recently updated films include King Kong 1933/2006 and The Pink Panther 1963/2006.
Your grade will consist of the explanations you provide for your remake, your use of evidence from and references to the original film, and the overall quality of your essay. Do you have an introduction and conclusion? Do you use transitions within and between your paragraphs? Is your essay free of grammar and spelling errors?
Discussion Answer B: